We're back with another batch of recommendations for movie choices, if you find yourself with a little bit of down time and the movie on TV in the truck driver lounge looks terrible. No worries – if you have a Netflix membership and a mobile streaming device, we got your back.
Even though it's October 2012, we won't fill up the article with all horror movies (but there will be some). We'll find some things to intrigue you, make you laugh, make you think and yes, make you jump.
Do you have a Netflix membership yet? If not and you want a free trial for a month, find that here: Start your Netflix Trial
Also – here's a link to the Android mobile app for Netflix.
Want a complete list of all Netflix Streaming compatible devices? That's right here. We'll just list the top five or six for now.
The League – Season 3, starring Mark Duplass, Nick Kroll, Jonathan Lajoie, and Paul Scheer.
If you like dirty jokes, hate your job and love football, this series might just be for you. This semi-scripted comedy series examines five friends who try and remain involved in their glory days of old in college as football super-fans.
Their wives, girlfriends and jobs get in the way of their obsession over their fantasy football league and they aren't able to deal with it well.
Release date: Oct. 9th
Similar to: It's Always Sunny in Philadelphia, Men With Babies, Arrested Development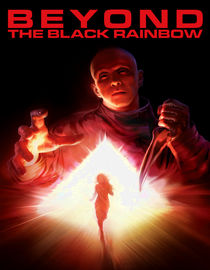 Beyond The Black Rainbow – dir. Panos Cosmatos, starring Michael Rogers, Eva Allan, Scott Hylands, and Marilyn Norry.
A highly stylized throwback to the science fiction of the 70s and the slasher flicks of the 80s, this mind bender features great visuals and a great soundtrack composed on vintage synthesizers and organs.
When telepathic teen Elena flees the mysterious facility where she's been imprisoned her entire life, her unbalanced therapist — enraged by her escape — relentlessly pursues her. Will she finally break free after 18 years of forced captivity to wreak havoc on 80s suburbia?
Release Date: Oct. 11th
Similar to: 2001: A Space Odyssey, Logan's Run, Westworld, Friday the 13th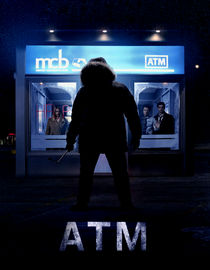 ATM – dir. David Brooks, starring Alice Eve, Josh Peck, Brian Geraghty, and Aaron Hughes.
This movie proves that a horror film can literally be filmed anywhere – even in a lighted, glass case in a parking lot.
When three co-workers make a midnight stop at a glass-enclosed ATM after their Christmas party, they find themselves trapped by a menacing man outside. Soon they're fighting for their survival as the temperature plunges and the man toys with them.
Release Date: Oct. 12th
Similar to: Devil, Saw, Fright Night, Halloween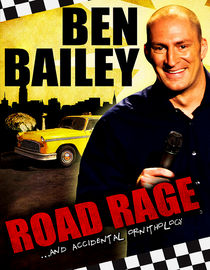 Ben Bailey – Road Rage and Accidental Ornithology
Standup comedian Ben Bailey found stage success in a different way – he got famous first as the host of the strange game show "Cash Cab." It was a big hit with viewers all over the country.
Ben Bailey takes his talent to the stage in a hilarious and often surreal live Comedy Central performance where he takes on subjects ranging from owls to the insanity of New York traffic.
Release Date: Oct. 15th
Similar to comedians like: Bill Burr, Louis C.K., Ralphie May, Brian Regan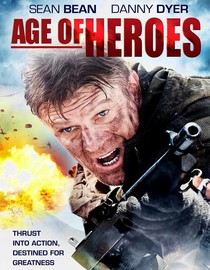 Age of Heroes – dir. Adrian Vitoria, starring Sean Bean
Inspired by real events, this thriller follows members of Britain's newly formed No. 30 Commando unit as they infiltrate Nazi-occupied Norway, intent on stealing German radar technology that could prove crucial to the Allied war effort.
Viewers may know lead actor Sean Bean from the runaway successful HBO series "Game of Thrones" and action films like "Ronin" and "Black Death."
Release Date: Oct. 15th
Similar to: Band of Brothers, Saving Private Ryan, Guns of Navarone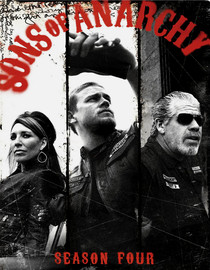 Sons of Anarchy, Season 4 – starring Charlie Hunnam, Katey Sagal, Mark Boone Junior, Maggie Siff, Kim Coates, and Ron Perlman.
Sons of Anarchy has been making the headlines lately, and not for just great writing and acting. One of the series' lead actors fell into some trouble recently, which catapulted this action drama back into one of the top-rated TV slots for the Fall 2012 season.
This fourth season finds the club's future poised for a new direction when Jax gets out of jail, reunites with his family and finally meets his newborn son. But first, he must face the city of Charming's brand-new sheriff.
Release Date: Oct. 27tb
Similar to: Deadwood, Hell On Wheels, Breaking Bad, The Wire