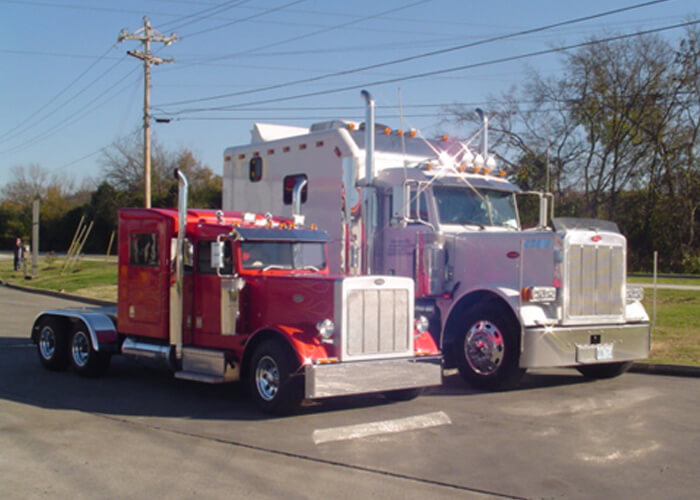 Getting tired of driving around in your old Ford F-250 7.3-liter diesel? Why not revamp it into a miniature Peterbilt semi? At least it looks good at the stoplight.
An outfit in Tennessee called Lil' Big Rig  has taken on quite a unique specialty for fans of 18 wheelers – they can turn your Late 80's model to early 1998 model Ford F250 ext cab, 2 WD with automatic into a 3/4 scale Peterbilt or Kenworth semi truck, inside and out.
The bad news? Money wise…ouch. It ain't cheap, and if you want anything special put on, you may have to help the builder locate some surrogate parts for your tiny Peterbilt. The base price of the Peterbilt model is $12,950 currently. That makes this head turner more of a head shaker for most truck drivers.
The interior is completely revised and resembles the cab of a semi, and what's a semi truck without a rear space to relax in? All Lil Pete and Lil Kenny kits come with a full rear sleeper available with seats or room for an actual bed.
Under the mock-semi hood is a standard gas or diesel V-8 engine, with space for a smaller diesel or straight-six-cylinder mill. Lil Kenny models can even be fit with Chevy's massive 454 big-block V-8.
Have a look at these cool toys. If you're so inclined, you might want to start saving your pennies now.