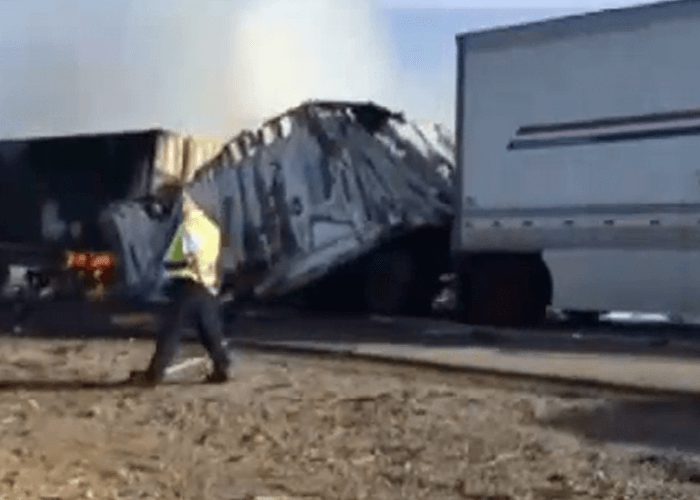 Two related crashes on I-10 in Arizona over the weekend have claimed two lives and injured at least eight others.
The first crash happened on I-10 near Quartzsite on Friday night around 7:30. A woman driving the wrong way hit another vehicle head-on, causing a four car pile up. The wrong way driver did not survive the crash. Eight other people were injured and taken to the hospital.
The second crash happened around 5:30 on Saturday morning. A truck failed to slow for congestion related to the first crash around milepost 44, rear-ending another truck hauling doubles. Two other trucks were then rear-ended because of the initial collision. The truck that failed to slow caught fire and the truck driver was killed.
The Department of Public Service is still searching for answers as to why the truck did not slow for traffic, but they say that driver fatigue might be at fault.
Sources:
Daily Journal
KPHO
Tuscon News Now
Fox 10 Phoenix