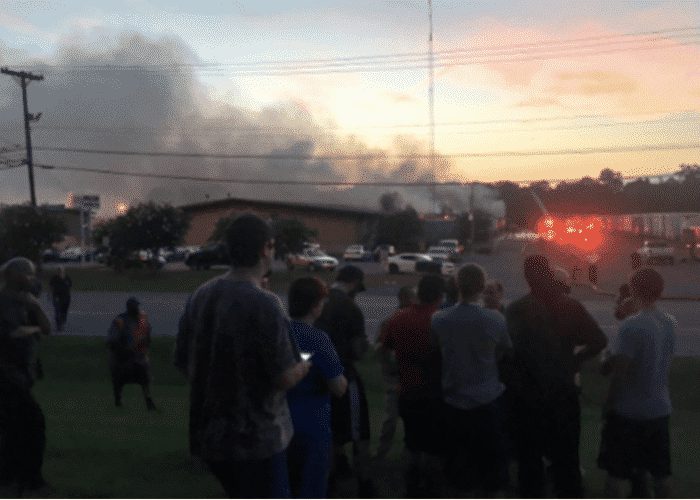 Investigators are still trying to determine the cause of an explosion at a North Carolina trucking company which sent six employees to the hospital.
Firefighters got word of the fire at Wilson Trucking Corporation in Charlotte around 6 a.m. today. On site reports say that the explosion happened on the loading dock.
It took approximately 80 firefighters almost an hour to get the fire under control. Hazmat teams were also on the scene.
One employee received injuries serious enough to be thought life threatening earlier in the day, but his condition is now listed as stable. Five other people were also taken to the hospital with non life threatening injuries.
It is still unclear what triggered the explosion and fire.
#BREAKING Multiple Wilson Trucking employees tell me they were on break when the fire started @wcnc pic.twitter.com/Gm5J6Z5Lss

— Rachel Rollar (@RachelRollar) July 20, 2016
#BREAKING VIDEO: At least 2 trailers on fire right now at Wilson Trucking on Statesville Rd @wcnc pic.twitter.com/KCYcAQn47Q

— Rachel Rollar (@RachelRollar) July 20, 2016
Sources:
WNCT
The Winston Salem Journal
The Fayetteville Observer
Fox 46