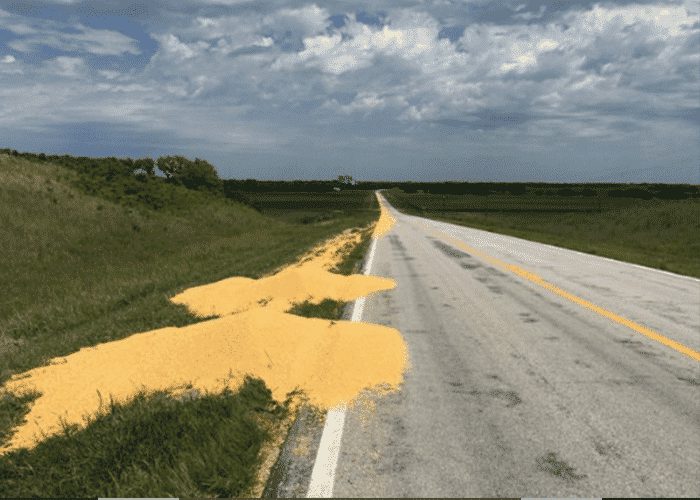 A truck driver was arrested and is facing felony charges after he allegedly dumped nearly 1,000 bushels of corn on a Nebraska highway.
According to court documents, truck driver Darren Walp, 36, was driving a load of corn from Reynolds, Nebraska, to Hanover, Kansas on August 8.
While he was driving, Walp received a text message from his employer informing him that he was fired. The message from B & T Livingston Trucking LLC read "Pack your stuff ASAP and you can leave…"
Investigators believe that Walp stopped the truck on Highway 8 near Odell and opened up the hopper doors before continuing down the highway, spilling 988 bushels of corn in the westbound lanes. The estimated value of the dumped corn was nearly $3100.
Highway 8 had to be shut down for clean up of the spilled corn.
Police were unable to locate Walp after the incident, but he was later located and arrested. He has been charged with felony criminal mischief and with depositing material on roads or ditches.
Sources:
The Washington Times
KWBE
WKBW
The Beatrice Daily Sun