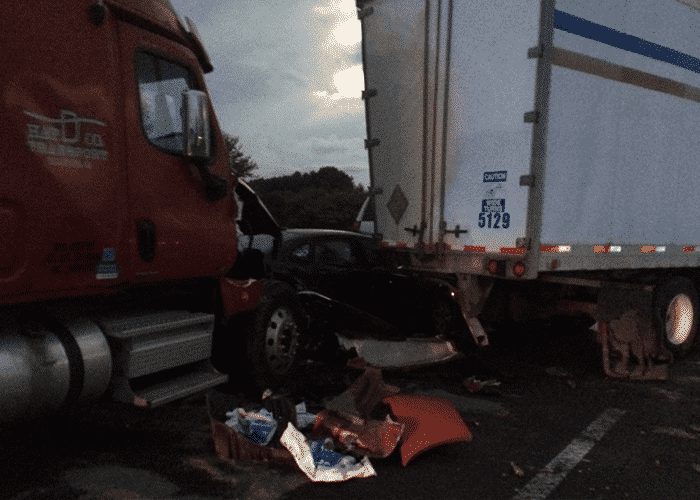 Virginia State Police reported several injuries but luckily no fatalities in yesterday's chain reaction crash involving 16 semis and 19 passenger vehicles.
The crashes happened happened just before 4 p.m. on I-81 between mile marker 107 and mile marker 109 in the northbound lanes and between mile marker 114 and mile marker 116 in the southbound lanes. Police say that there were 15 separate chain reaction crashes within these areas.
Police are investigating the cause of the crashes. A storm dumped heavy rain in the area at the time that the crashes occurred.
No fatalities were reported, but several people were transported to the hospital with injuries. State Police could not say how many people were hurt as of this morning.
All of the crashes were cleared by 9:30 p.m. Ten mile traffic backups were reported.
State Police say there were 35 vehicles involved in a string of crashes that closed I-81 yesterday.https://t.co/4LUiweZxVF

— ABC13News (@ABC13News) September 30, 2016