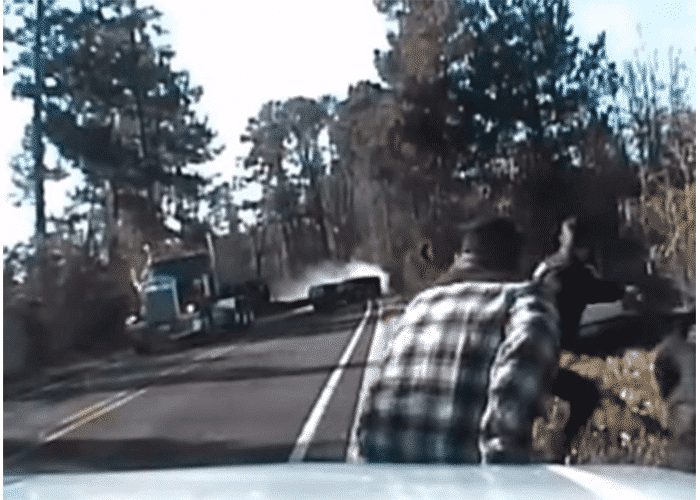 Police in Lufkin, Texas, have released shocking video of a big rig that nearly hit two of their officers and a civilian on Monday morning.
The two officers were on Southwood drive around 9:30 a.m. assisting a man who had run off the road into a ditch. As the three men waited for a tow truck, an 18 wheeler driving at a high rate of speed came over the hill. After seeing the men, it appears that the truck driver slammed on his brakes, sending the trailer swerving towards the men.
As the men dove for cover in the wooded area, they suffered cuts and scrapes, but were otherwise unharmed.
Police say that the truck driver did not stop.
Lufkin police have asked anyone with information on this truck to contact them at their non-emergency number.
[su_youtube url="https://www.youtube.com/watch?v=E_a_bCpEzB0″ width="700″ height="500″]
Sources:
News West 9
The Lufkin News