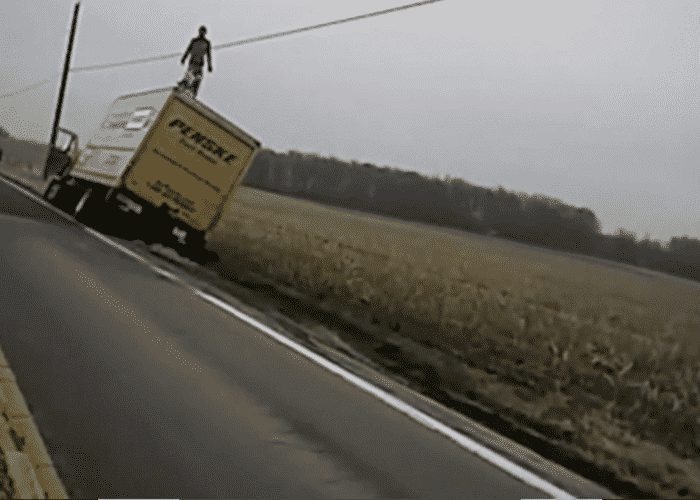 Ohio police have shared video of a police pursuit involving a stolen rental truck in Wooster.
On Thursday the suspect stole a parked Penske truck from a Circle K gas station and led police on a chase through Smithville, at one point striking a semi. The pursuit ended when the suspect climbed on top of the truck and shouted about wanting to speak with Donald Trump.
The man was arrested.
No injuries were reported.
Cleveland 19 News Cleveland, OH
Sources: