This week, a group of truck drivers came together to help a woman who was threatening to leap off of an overpass onto a busy freeway below.
The incident began around 3 p.m. on Thursday, December 13, in Perris, California, when women standing on the Harley Knox Boulevard overpass climbed over a safety fence and was threatening to leap down onto the 215 Freeway, according to reporting from the Daily Bulletin.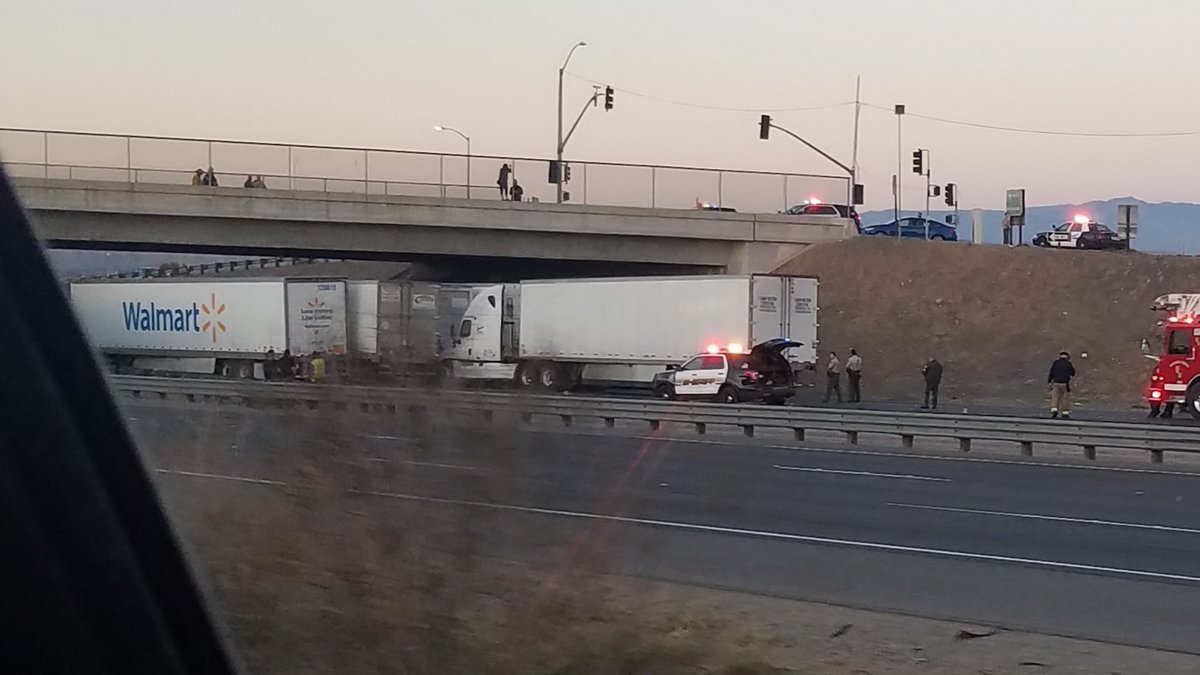 When the California Highway Patrol (CHP) and Riverside County Sheriff's officers arrived at the scene, they were told that the airbag that they typically use in similar situations was unavailable, so they decided to use a technique recently deployed by authorities in Michigan and Florida. CHP arranged for at least eight semi trucks to line up under the overpass to decrease the length of the woman's fall if she jumped.
After about two hours, authorities were able to pull the woman off of the bridge to safety.
Thanks in part to the truck drivers, no one was hurt during the incident.
The 215 Freeway was shut down for about 2 hours, causing miles-long traffic backups.
215 and Harley Knox in Moreno Valley. A jumper. CHP puts tractor trailers under the overpass to lessen the fall.

Posted by Fred Pedregon on Thursday, December 13, 2018