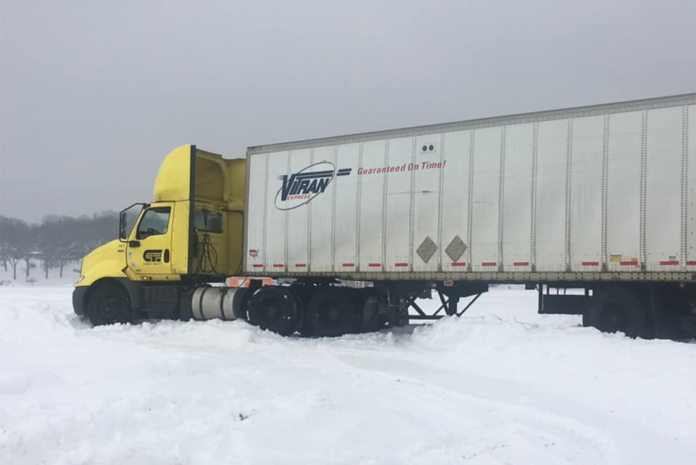 Authorities say that a semi truck driver is lucky not to have fallen through the ice after he followed his GPS device onto a frozen-over lake in Minnesota over the weekend.
The incident happened on Saturday, February 23, on Lake Minnetonka, near Minneapolis, Minnesota, according to Fox 9.
According to reports, the truck driver was following his GPS device as he attempted to make a delivery to a residence when he accidentally drove onto the Carson's Bay portion of snow-covered Lake Minnetonka.
Just when I thought I've seen it all in Minnesota… #icefishing #wrongturn #semitruck @FOX9 pic.twitter.com/22OotwjTRx

— Jimmer (@jimmyk002) February 23, 2019
The truck became stuck in the snow on the lake. Fortunately, some locals spotted the stuck truck and helped the driver dig his big rig out. An ice fisherman, Jeremy Elshaug, also used his pickup truck to pull the semi truck to a less snowy part of the lake and the driver was eventually able to guide his truck back to the roadway by about 2 p.m. that afternoon.
No one was hurt.
Local police say that it is remarkable that the truck did not fall through the ice, especially given that they had to post "Thin Ice" signs for pars of Lake Minnetonka over the weekend after two snowmobiles fell through the ice.