Officials in Pennsylvania are bracing for a severe winter storm this weekend by banning all commercial vehicle traffic from almost all interstates as well as the Pennsylvania Turnpike.
On Friday, January 18, Pennsylvania Governor Tom Wolf issued a travel ban for commercial vehicle traffic.
From Wolf's office:
The commercial vehicle ban will be in place between noon Saturday and noon Sunday on all interstates and the Turnpike, except for Interstate 95 in southeastern Pennsylvania. The ban will also be imposed on the U.S. 22 expressway in the Lehigh Valley and the Pennsylvania Route 33 expressway in Northampton and Monroe counties.
Take a look at a map of the restricted roadways below.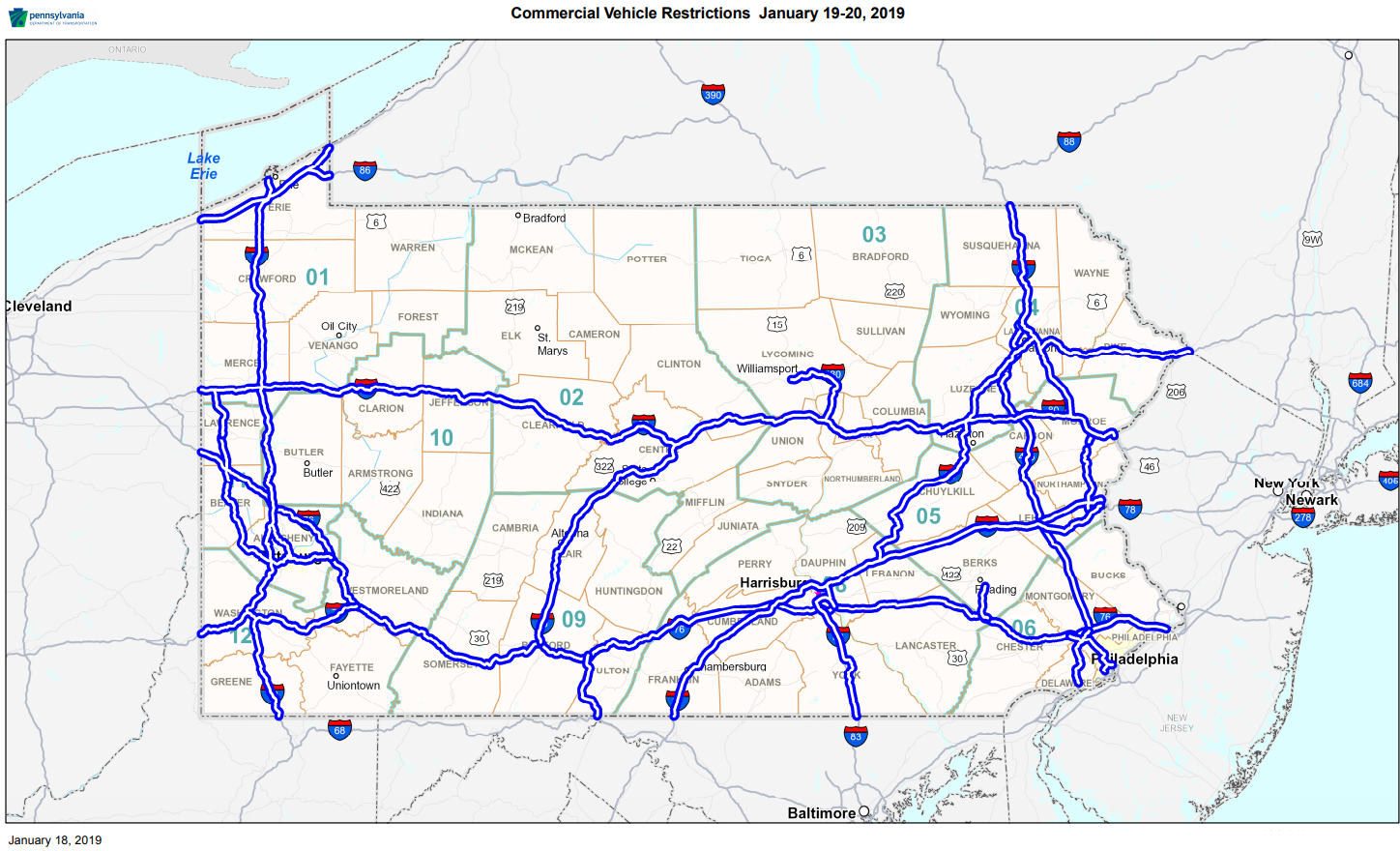 Additionally, Pennsylvania transportation officials plan to lower the speed limit on all interstates and expressways to 45 m.p.h. as the storm progresses.
PennDOT Secretary Leslie S. Richards warns that the impending storm will make travel difficult or impossible. "Travel will be very challenging this weekend with the combination of heavy snow, high winds, sleet, freezing and plain rain and then a rapid drop in temperatures on Sunday. If you must travel, please check 511PA for the latest conditions and be prepared in case extreme conditions trigger long delays on your route," she said.
Wolf has declared a state of emergency for the state of Pennsylvania as snowfall rates of two to three inches or more per hour are expected. Some parts of the state are expected to see well over a foot of snow over the weekend.