In a collaborative virtual seminar hosted on December 8, the U.S. Department of Transportation united with industry leaders and stakeholders to take a stance against human trafficking.
More than 600 participants registered for the seminar, where they were reminded, as part of the transportation industry, they play a large role in counteracting human trafficking attempts.
The seminar provided immediate steps that participants could take to actively combat trafficking.
In the seminar, titled, "Combating Human Trafficking in Transportation,"  Secretary of Transportation, Elaine L. Chao, conducted the opening remarks.
"The transportation sector plays a critical role in countering these horrible crimes" said Chao. "That's why the department is committed to leading and supporting a range of anti-trafficking efforts across the country and around the world."
In January, Chao challenged public leaders to take a stand against human trafficking by signing the Transportation Leaders Against Human Trafficking Pledge.
During the seminar, she announced over 500 pledges have been signed, with commitments to training over 1.3 million employees across all modes of transportation to help fight human trafficking.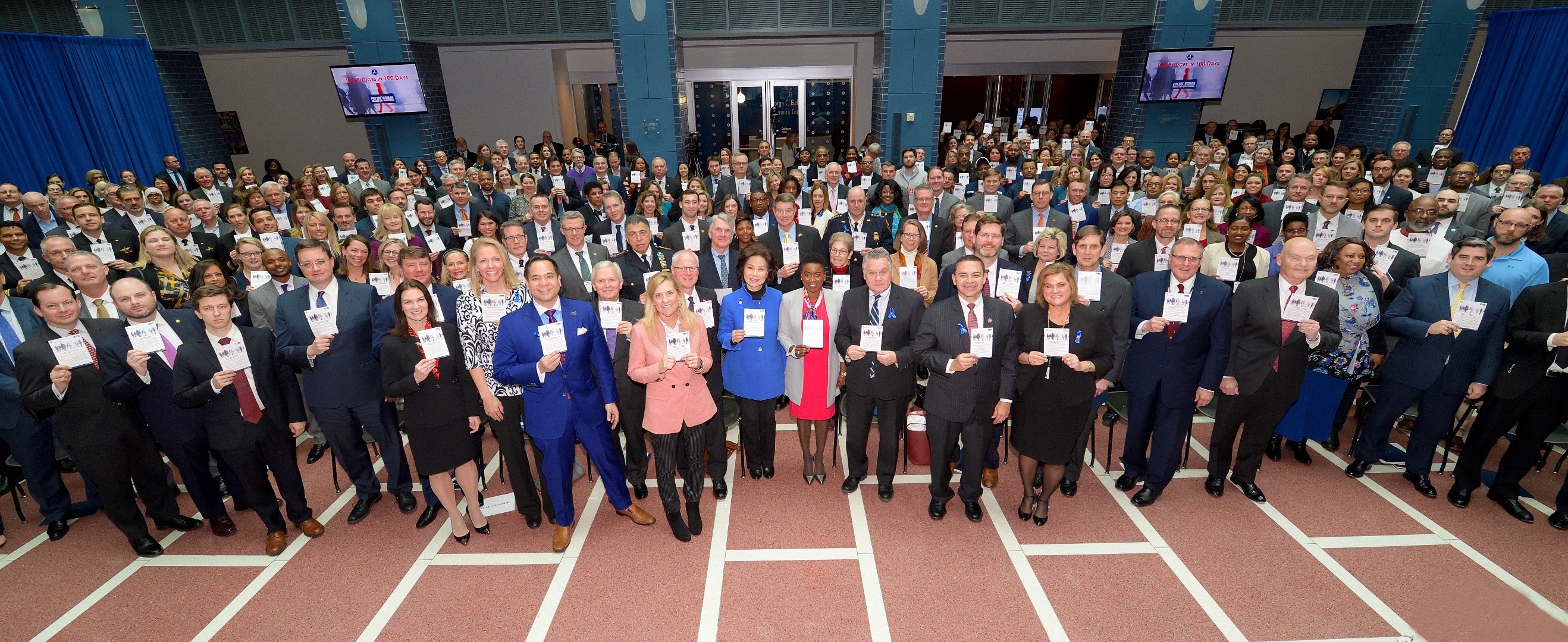 The virtual seminar event featured three panels comprised of Transportation Leaders Against Human Trafficking stakeholders: "State & Local Efforts," moderated by Federal Highway Administration Administrator Nicole Nason; "Private Sector and Airport Efforts," moderated by David Short, Deputy Assistant Secretary for Aviation and International Affairs; and "NGO Efforts," moderated by Federal Transit Administration Deputy Administrator K. Jane Williams.
The U.S Secretary of Transportation's opening statement can be seen in the video below.
According to the Department of Transportation, as many as 24.9 million men, women, and children are held against their will and trafficked into forced labor and prostitution.
The Department has worked to empower transportation employees and the traveling public to recognize and report possible instances of human trafficking.
The Department offers an abundance of resources for the transportation industry to use in their efforts.  
"Public awareness is key to identifying and reporting human trafficking, each tip may make the difference in saving someone's life," said Chao in her 2018 remarks about human trafficking.
National Human Trafficking Hotline: 1-888-3737-888 or text 233733
The National Human Trafficking Hotline (NHTH) is a national, toll-free hotline available to answer calls from anywhere in the country, 24 hours a day, 7 days a week, every day of the year. The NHTH is not law enforcement or immigration authority and is operated by a nongovernmental organization funded by the Federal government.