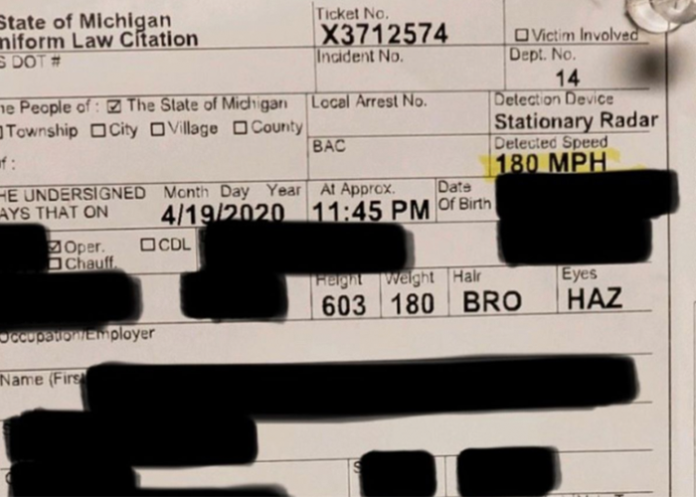 Michigan State Police (MSP) say that they cited a car driver for speeding after he was caught traveling at two and a half times the legal limit on an interstate.
MSP issued the speeding citation around 11:45 p.m. Sunday, April 19 on southbound I-75 in Monroe County, Michigan.
Troopers said that an Ohio man in a 2016 Dodge Challenger was clocked going 180 m.p.h. in a 70 m.p.h. zone — meaning that he was driving 110 m.p.h. over the speed limit.
MSP said that they were able to pull over the Dodge Challenger with help from other police units further down the interstate.
In the remarks section of the citation, MSP wrote that the super speeder admitted, "My fault. I was speeding with another vehicle. I'm sorry."
The driver will only pay $180 for exceeding the speed limit by 110 m.p.h, local news outlet MLive reports. He was issued a single charge for exceeding the speed limit by 26 m.p.h. or more, which carries a $180 fine.
"For some reason, the public has a perception with the stay-at-home stay-safe order with only essential drivers on the road that there is a lot less traffic and people are taking it on themselves to drive at high rates of speed and over the past couple of weeks, our troopers have seen an increase in people speeding on the highway," said MSP's Lt. Brian Oleksyk.