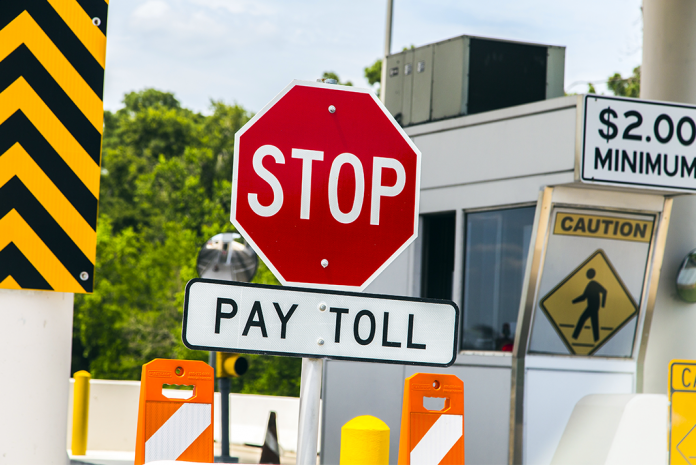 The Rhode Island Department of Transportation (RIDOT) is currently accepting public comments on a plan to steeply increase toll rates for truckers.
Earlier this month, RIDOT opened a comment period on a proposal to double the truck toll rate at a gantry set to open soon from the previously approved rate of $2.25 to $4.50.
The toll gantry is located on Route 95 in Providence.
RIDOT pointed out that the previously approved toll rates were based on all 12 planned toll gantries being up and operational. RIDOT currently has only 6 toll gantries in operation and another 6 set to open in 2020.
"This should serve to reinforce concerns over the unbridled power and discretion given to RIDOT and further feeds the suspicion and skepticism of Rhode Island's business owners and taxpayers about the end game of this scheme," Chris Maxwell of the Rhode Island Trucking Association told GoLocalProv.
In fall 2019, RIDOT increased the approved truck toll rate on Route 6 in Providence from $2.00 to $5.00.
Rhode Island's truck-only tolling plan (also known as RhodeWorks) has been criticized by trucking industry members and stakeholders for putting an unfair burden on truckers. The American Trucking Associations (ATA) filed a lawsuit against the state, arguing that truck-only tolls violate the Interstate Commerce Clause. This lawsuit was dismissed in the spring of 2019. The ATA filed to appeal the court's decision.
RIDOT says that tolling trucks only is justified because they cause the most damage to roadways and bridges.