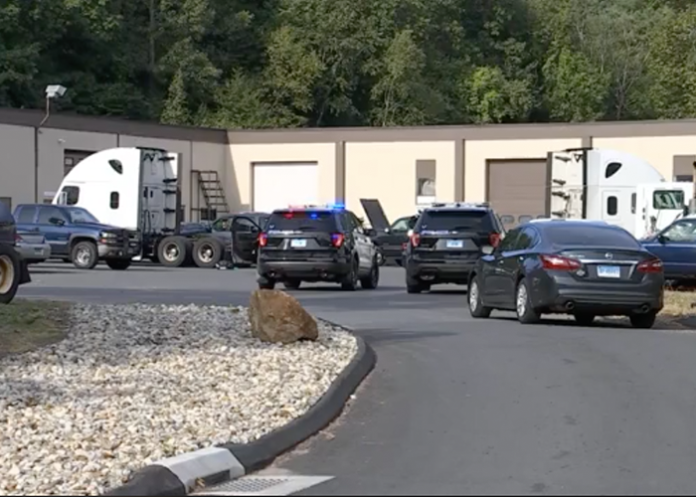 A shooter is in custody after opening fire at a logistics company location in South Windsor, Connecticut, on Tuesday morning.
The shooting occurred around 9 a.m. at Independent Truck & Tractor Repair located at 105 Edwin Road.
According to South Windsor Police, two of the company employees got into an argument. One of the employees opened fire on the other, leaving him with gunshot wounds on the arm and leg. Another person was reportedly injured by shrapnel from the gunfire.
Both people were taken to the hospital and are expected to survive.
The shooter fled the scene, but was spotted by police driving on I-91.
Police followed the shooting suspect to the Massachusetts border, where local and state police were on hand to assist with the felony traffic stop and arrest.
A pistol was reportedly found inside the suspect's vehicle.
The shooter is being held by Massachusetts State Police.
Sgt. Mark Cleverdon explained during a Tuesday press conference, "It was an isolated dispute between them. It sounds like there was a verbal argument before the weapon got pulled and then the shooting happened and then he left the scene."
The investigation is still active.