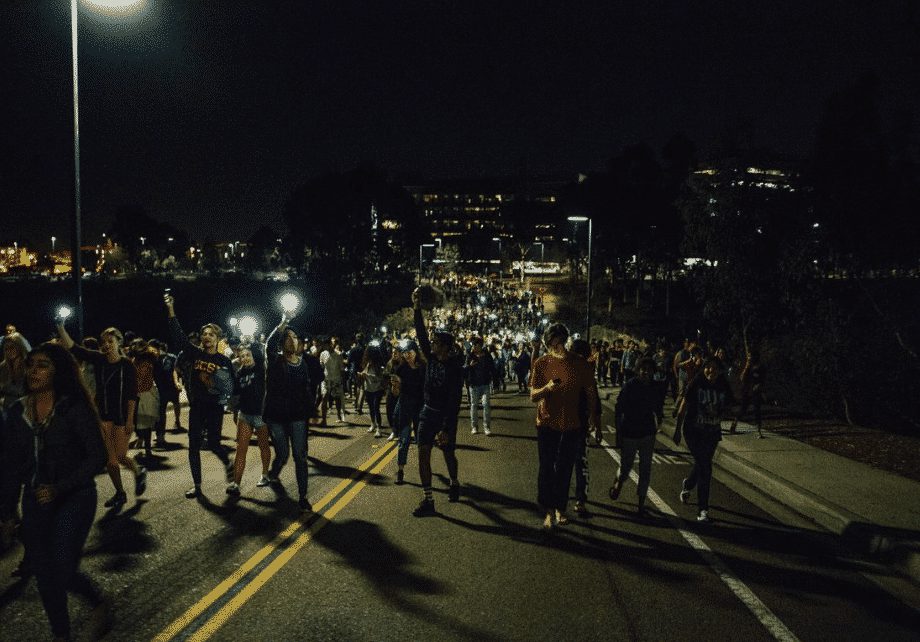 A Utah lawmaker has introduced legislation that would help to protect drivers from charges if they strike protesters standing in the roadway.
The "Roadway Obstruction Amendments" bill was introduced by Republican Rep. Jon Hawkins on November 17.
The bill would "eliminate criminal responsibility of a motor vehicle driver for injury and death caused while the motor vehicle driver is fleeing from a riot, if: (1.) the motor vehicle driver is under a reasonable belief that fleeing is necessary to protect the motor vehicle driver from serious injury or death; and (2.) the motor vehicle driver was exercising due care at the time of the death or injury."
The bill would also make the charge of intentional obstruction of traffic during a riot a third degree felony, which would be punishable by up to five years in prison.
Lawmakers will consider the bill during an upcoming general session.
The legislation was introduced in response to a spring and summer of civil unrest during which multiple members of the trucking community found themselves accidentally caught up in protests.
Notably, truck driver Bogdan Vechirko was issued charges in October 2020 for threats of violence and criminal vehicular operation following an incident that occurred in May 2020. Vechirko encountered a large group of protesters on an I-35 bridge in Minneapolis, Minnesota, and was dragged out of his truck and attacked before police any bystanders stepped in. Vechirko said that he was only trying to make a fuel delivery and that he did not mean to drive into the protest or to injure anyone.