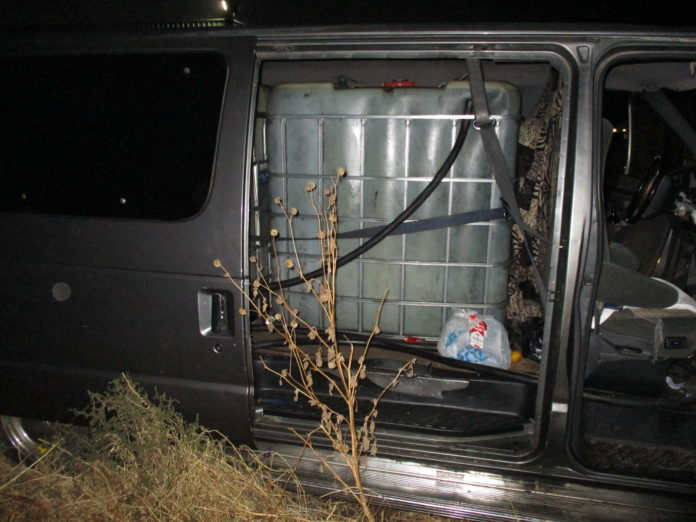 Police in Lemoore, California, have arrested two men in connection with the theft of hundreds of gallons of diesel fuel.
Around 10 p.m. on November 10, the Lemoore Police Department was called to an industrial park near Enterprise Drive and Commerce Way for a suspicious vehicle.
Officers arrived on the scene and discovered a van with two 330 gallon tanks full of diesel inside.
Police say that the two men inside the van pretended to be asleep but were eventually convinced to open the door of the vehicle.
Officers found three additional 55 gallon barrels full of diesel inside the van.
Additionally, officers found that several semi trucks in the area appeared to have been drained of fuel.
Police arrested and charged Carlos Argueta, 51, and Adrian Flores Perez, 46, with grand theft, conspiracy to commit a crime, and possession of drug paraphernalia.