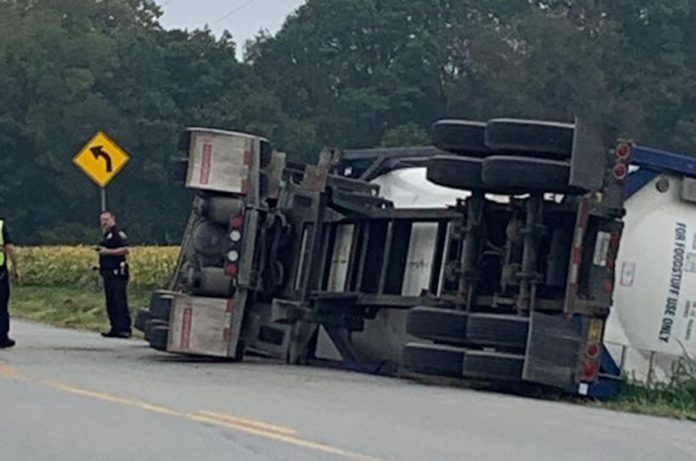 A truck driver overturned while attempting to make a 'threatening gesture' at union workers on strike in Kentucky on Wednesday.
The accident happened on October 13th at the Heaven Hill Distillery in Bardstown.
According to Louisville Courier Journal, A ""non-union delivery driver" was driving "a truck with flammable cargo" at "an unsafe speed" when he saw the UFCW Local 23D workers on strike and "took their hands off the steering wheel to make a threatening gesture." The truck then "veered out of control and flipped over."
Thankfully, no one was hurt in the incident. However, the union is now calling for the driver in question to be "immediately dismissed and no longer permitted to return to the Bardstown facility."
A spokesman for Heaven Hill says that the truck driver "was a third-party contractor taking bulk bourbon to the Norfolk-Southern Railroad in Louisville" and that the incident had fortunately caused "no spills."
No further information on the incident has been released.