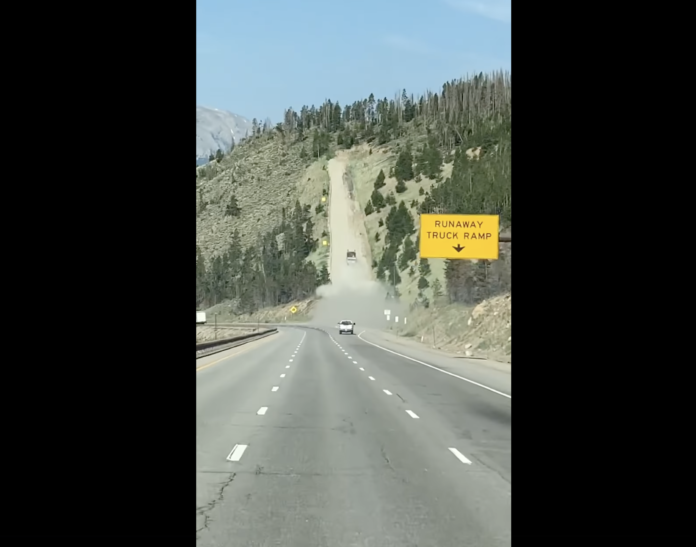 This week, a truck driver was forced to use a runaway ramp near the Eisenhower Tunnel in Colorado, and a motorist and his pal were on hand to get the whole thing on video.
The video was captured on July 20 by Facebook user Daniel Thompson, who writes:
"Crazy thing happened today!! This truck lost its brakes on the west side of Eisenhower tunnel!!! Hope they are ok."
In the video, you can see a truck in the right lane barreling towards the runaway ramp. The vehicle makes it close to the top of the ramp before it starts rolling backwards and eventually rolls over as the motorists continue driving.
You can view the stunning video below.
A similar video was captured in April 2019 on I-70 near Silverthorne, Colorado. In this video, the truck also makes it almost all the way up the ramp before coming to a stop.