Starting next week, a popular Arizona rest area will close to the motoring public for construction, but will still provide parking and limited services for truck drivers.
On Wednesday, September 28, the Arizona Department of Transportation (AZDOT) will close the Sunset Point Rest Area along I-17 at mile marker 252 to the general public through the spring of 2023 for a renovation project.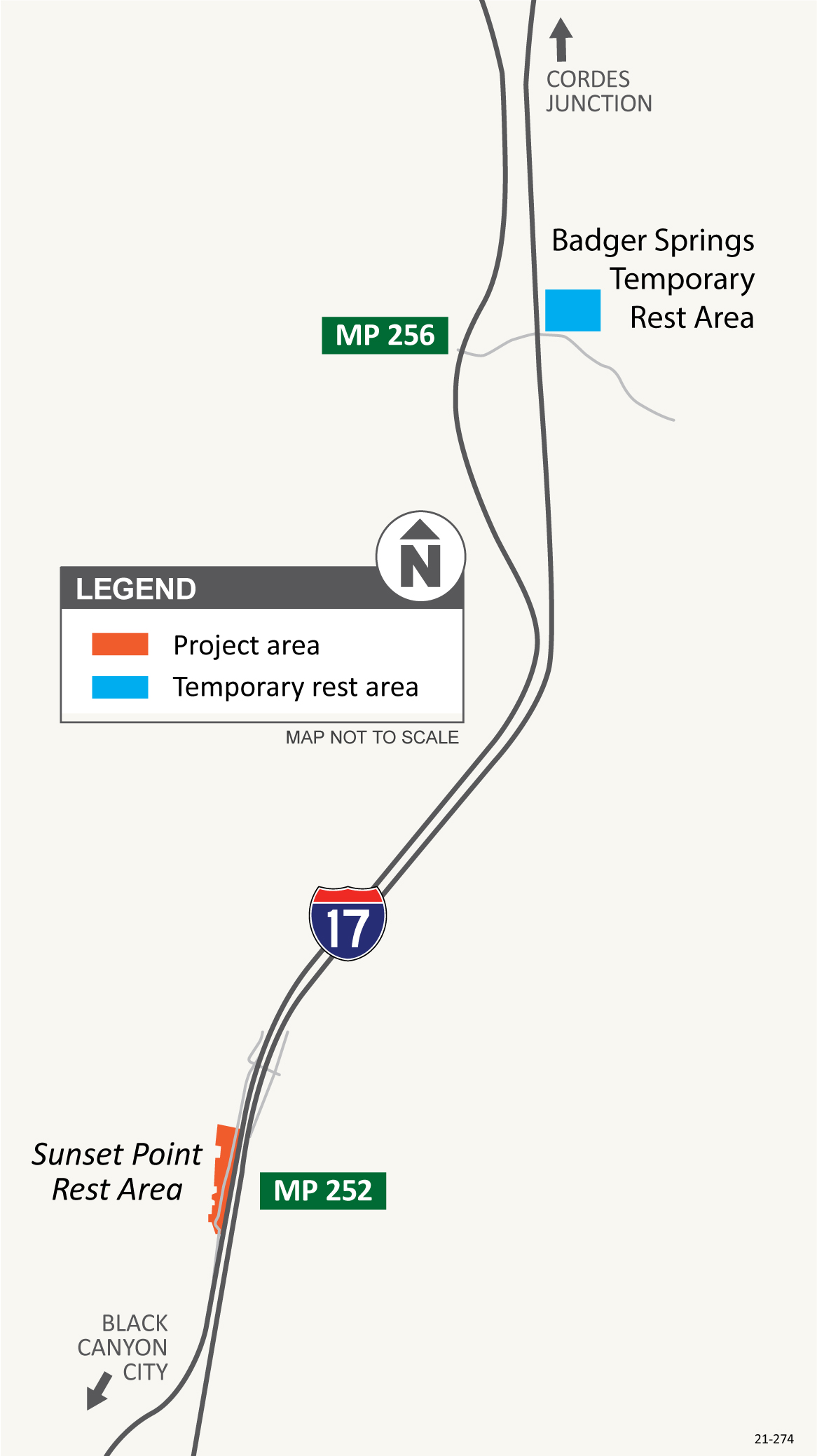 During the closure, AZDOT will allow commercial vehicle drivers to use the facility for overnight parking. AZDOT will also provide portable toilets and hand washing stations for commercial vehicle driver use.
Non-commercial vehicle drivers can use a temporary rest area at the Badger Springs Road exit on I-17 located 4 miles north of Sunset Point. This rest area cannot accommodate commercial vehicles.
AZDOT initially planned the closure of the Sunset Point Rest Area to the general public to begin in July 2022, but after making the closure announcement, they reversed course and kept the rest area open to the general public for the busy summer travel season.
The $7.5 million rest area renovation project will include upgrades to the water systems, septic systems, restrooms, and vending areas, as well as an expanded truck parking area.