Robert Bearden Inc

Products Used
Direct Leads
"Before we starting using CDLLife, we were using 3 different sites and spending $49 per lead. Then when we started using you and one other advertising source it went to $25 a lead. Today using only CDLLife, our cost per lead is $7.06! – You guys have the best product in the industry by far."
— Tim Oberstein , Director of Recruiting
Robert Bearden, Inc. has been trusting CDLLife with their advertising budget for just over a year. They started with a test budget, and quickly doubled their spend after realizing that CDLLife was outperforming many of their other vendors. – Today, we handle all of their advertising budget.

We've taken a strategic approach to showcasing the best aspects of their jobs whether they be local, regional positions or dedicated lanes. – We work closely with their team to hone in on their specific needs. If we need to focus in a spefic geographic area for them due to a shift in the needs of their business, they let us know right away and we implement those changes immediately.

Like many of our clients, Robert Bearden Inc.'s willingness to collaborate has been instrumental in driving high-intent applicants, and generating results when and where they're needed.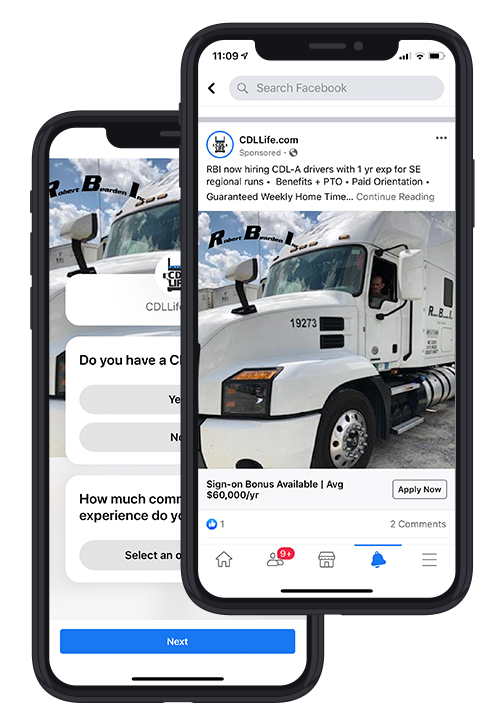 Get in Touch With Us
Connect with us today to jump-start your recruiting efforts, refresh your brand identity, or consult with our team.