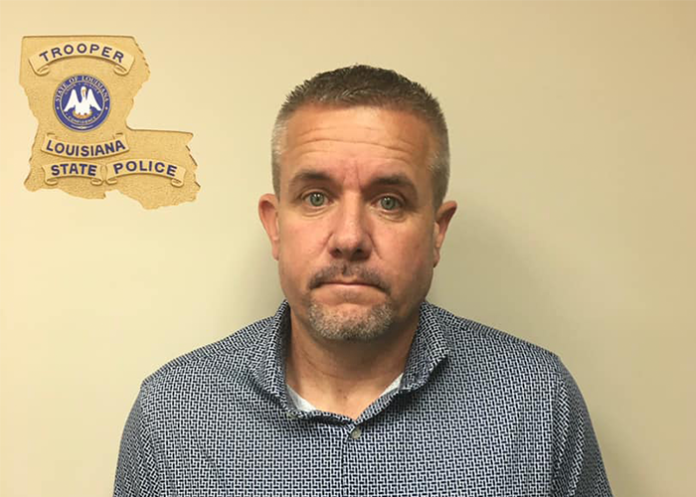 Louisiana State Police say that a man has been issued multiple charges after he opened fire on a semi truck during a road rage incident.
Troopers say that 47 year old Baton Rouge resident Christopher Williams has been charged with Aggravated Assault with a Firearm, Aggravated Criminal Damage to Property, Illegal Carrying and Discharge of Weapons, and Reckless Operation.
The charges stem from a February 11 road rage incident that occurred in St James Parish, Louisiana.
Louisiana State Police describe the incidents leading up to the shooting:
The initial investigation began on February 11, 2020, shortly before 9:00 am when LSP Troop A received a call from a motorist traveling on I-10 approaching LA Hwy 641. The caller stated he was traveling eastbound on I-10 in a Peterbilt tractor trailer. While traveling eastbound, he observed the driver of a black Hyundai Sonata driving erratically which resulted in a minor crash. After causing the crash, the driver of the Hyundai produced a handgun and fired it from the driver's side window at the caller. The caller stated the gunfire struck the front of the Peterbilt and the driver of the Hyundai fled the scene. Through investigative means, Troopers were able to identify Williams as the driver of the Hyundai. After learning of the investigation, Williams turned himself into authorities.