A day on the road can be a long and tedious thing if you drive a tractor by yourself. A strong, steady radio connection can really help pass the time and keep you informed.
Starting With Satellite Radio
As of 2011, there are only two satellite radio playlists offered in the USA: XM Radio and Sirius. Even though XM and Sirius merged into one company last year, there are still listening packages offered for each. Which subscription you choose can determine what channels you can hear. Which one is the right choice for your rig?
The Similarities
The satellite radio services compete based more on exclusive content rather than subscription price, so there's little difference between the two when it comes to cost. XM and Sirius both cost around $13 a month. If you aren't concerned about buying into a service for specific content, one of the best ways to save money up front is to keep your eye on promotional subscription discounts. The SiriusXM service allows you to choose from different receiver models made by top-shelf manufacturers like Sony, Pioneer, Onyx, Kenwood and many others. Most decks, depending on features cost between $80 – $225.
Content Offered on Both Services
No matter which service you subscribe to, there are plenty of A-list broadcasts that both versions offer, including:
Howard Stern
Willie Nelson
NFL Broadcasts
Opie & Anthony
FOX Talk Radio
ESPN Sports Talk
NASCAR Talk
Oprah Winfrey
Exclusive Content Offerings
The XM side offers: MLB games play-by-play, NHL games play-by-play, NBA games play-by-play, Big 10, Big 12, Big East & PAC 10 College Sports coverage, Indy Car League coverage, FIFA World Cup, and many more.
The Sirius side offers: NFL games play-by-play, Formula 1 Racing coverage, ESPN College Game Day, NPR News, Catholic World News, and much more.
Comparison Shopping
Where can you buy your SiriusXM receiver online or at the store? No shortage of places to look. If you're surf shopping, make sure to check new & used satellite radio deals at Amazon.com, Crutchfield.com and Ebay. Traditional walk-through sellers are Best Buy, Radio Shack, Nebraska Furniture Mart, Wal-Mart, Target and many more independent electronics sellers near you.
Alternative Audio Sources
In the age of smart phones connected to large data plans, you might not feel like paying into a subscription model for audio entertainment. There are plenty of music and entertainment services available through mobile apps that connect directly to data network feeds on your phone. Many have free versions alongside their ad-free, low-cost subscription packages. Some of the more popular satellite radio alternatives are:
Pandora Radio " this web-based service allows users to access thousands of songs through channels they create themselves based on band names, then Pandora mixes in similar music by other bands that you can rate. Paying customers can create channels that play complete albums if they wish. Paying for Pandora only costs $36 a year. Visit Pandora online.
Spotify " Spotify is a web-based service that provides access to millions of full albums through a robust search function. The free version features audio ads played about once every 20 minutes of listen time. The basic pay version is $5 a month, and the premium pay version is $10 a month. Pay versions have no ads, unlimited listening, and high quality streaming to your smart phone or tablet.  Visit Spotify USA
Rhapsody " This service is the only one that's actually MORE expensive than satellite radio (minus the hardware), but features three tiers; Free, which offers 25 songs per month and the opportunity to buy more for a low price per track. Premiere, which is $10 a month with unlimited streaming to one remote device. Premiere Plus is $15 a month and lets your family stream unlimited songs to three remote devices. Get Rhapsody Music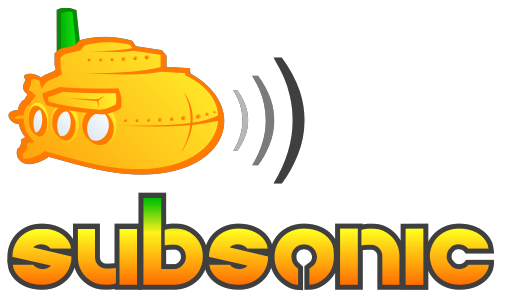 Subsonic " For more technically proficient users, this is a free application that installs on a computer, which then will stream high quality sound to any remote device like smart phones and tablet computers. Find out about Subsonic
What's your favorite audio entertainment service? Did we miss a good one? Let us know!