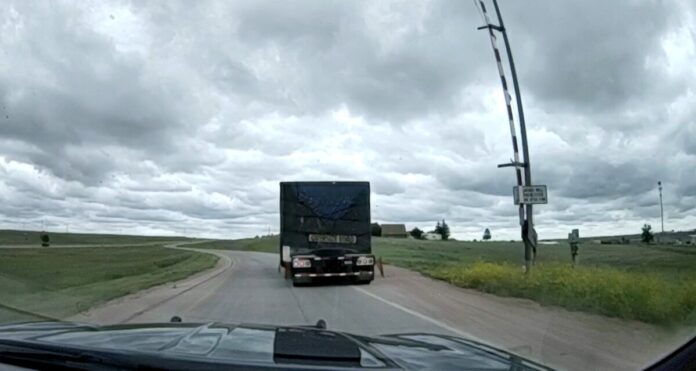 A truck driver who failed to stop at a Wyoming Port of Entry is facing several charges related to illegal drug use, according to police.
The incident began on June 20 when a Wyoming Highway Patrol (WHP) trooper observed a truck hauling an oversized load fail to stop at the Gillette Port of Entry "as required by state law."
The trooper conducted a traffic stop.
A canine unit was brought in to assist, and WHP says that the dog alerted to the presence of drugs in the cab of the truck.
When troopers searched the cab, they found marijuana, methamphetamine, and a bottle of fake urine.
WHP says that the truck driver was charged with Driving Under the Influence (methamphetamine).
Other charges include possession of marijuana, fake urine, and additional commercial violations, troopers said.