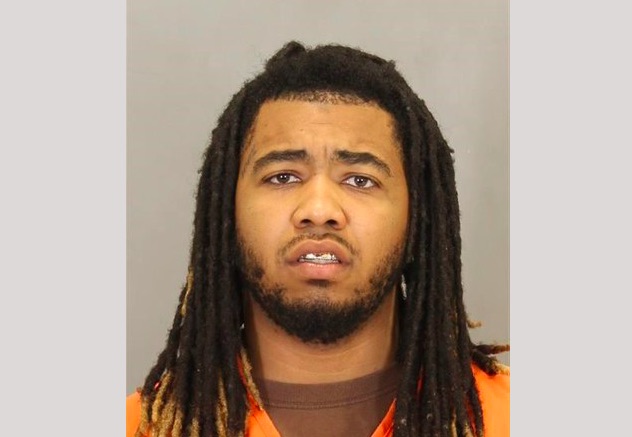 This morning police arrested a man in connection with the shooting death of a truck driver in an Omaha intersection last week, but police say that the shooter is still at large.
Suspect In Custody, Police Still On The Lookout For Shooter
Twenty-four year old Michael Benson was taken into custody this morning and charged with accessory to felony. The exact nature of the charges he faces and his suspected connection to the shooting of truck driver James Womack are still unclear.
The Omaha World-Herald reports that police are still seeking the shooter.
60th & L Homicide Update: Michael Benson, 24, was arrested for accessory to a felony. Still looking 4 suspect responsible for the shooting. pic.twitter.com/YzsNyefHgq

— Omaha Police Dept (@OmahaPolice) September 25, 2017
Road Rage Suspected Motive In Trucker Homicide
The shooting took place around 4:30 p.m. on September 18 at the intersection of 60th and L Street in Omaha, Nebraska.
When police arrived on the scene, they found 32 year old Hill Bros. truck driver Womack suffering from gunshot wounds. A nurse was reportedly on scene performing CPR on Womack to try to keep him alive until paramedics arrived.
Womack was transported to the hospital but did not survive.
The investigation into the incident is ongoing, but the motive for the shooting is believed to be road rage.
James Womack served 3 tours of duty in Iraq, only to be shot down in rush hour traffic at 60th and L. Remembering this father and husband. pic.twitter.com/Ydsp0MZ8tL

— Julie Cornell (@jcornellKETV) September 19, 2017
Witness Craig Kellerman stated:
Driver of the semi-truck got out, pounded on the window of the pickup. I'm assuming there was some sort of vehicle altercation traffic-wise. He yelled at him. [He] turned around to walk back to his truck. Said whatever he needed to say and was done. And, turned around and he got shot in the back – what I heard – three times.
The suspect fled the scene in a Chevy Silverado pickup truck, which police found a day later abandoned by the suspect.
Arrest Made Same Day As Driver's Funeral
Womack's funeral is set to take place today. In addition to being a truck driver, Womack served three tours of duty in Iraq.
Patriot Guard riders arrive at funeral for James Womack. Omaha police announced an arrest in the case this morning. https://t.co/BhqWqvlBwa pic.twitter.com/3bUHY3VIxK

— Megan Stewart (@MstewartKMTV) September 25, 2017
Police are still seeking information and video evidence to aid in the investigation. If you know anything about Womack's shooting, you're asked to call Crimestoppers at 402-444-STOP.
If you're interested in helping with Womack's funeral costs or contributing to the support of his family, you can click here.
Video: Homicide victim James Womack "Good man and true American Patriot" https://t.co/rhIi9rRTZl pic.twitter.com/6CBRiHwN9z

— World-Herald Photo (@OWHpictures) September 20, 2017