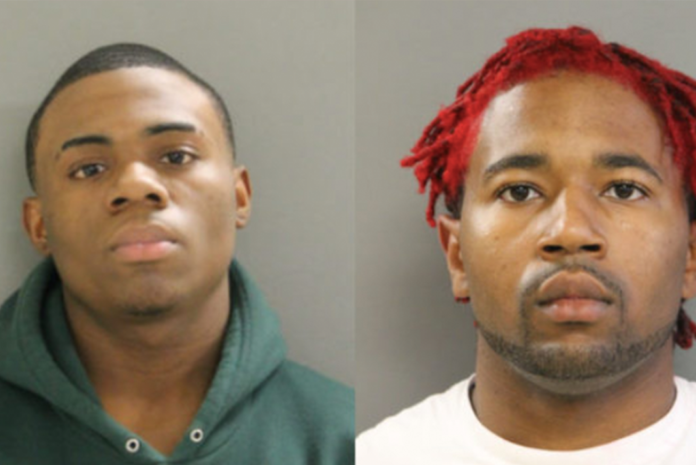 Agents with the Bureau of Alcohol, Tobacco, Firearms and Explosives are on the hunt for a suspect accused of stealing hundreds of guns from a UPS distribution center in Memphis just before they were scheduled to be loaded onto a truck.
Hundreds of guns stolen from a UPS distribution center in Memphis, Tenn. have been recovered in Midlothian. 2 suspects charged, 1 in custody. Authorities are looking for 24 year old Roland Jackson of Chicago. Reward of up to $5,000 offered. Call 1-800-ATF-GUNS @ATFNashville pic.twitter.com/e1ADYP1sQY

— ATF Chicago (@ATF_Chicago) October 2, 2018
The theft occurred on Sunday when several pallets containing approximately 370 Ruger firearms were stolen by two suspects in a U-Haul.
From the criminal complaint filed in the Northern District of Illinois: "On September 28, 2018, the UPS distribution center in Memphis, Tennessee received sixteen pallets of firearms from the Ruger factory in North Carolina. On September 30, 2018, a semi-trailer carrying sixteen pallets of firearms was scheduled to depart Memphis, Tennessee enroute to Dallas, Texas on September 30, 2018 at 8:00 a.m. At some time between 3:00 a.m. and 4:00 a.m., an alarm was triggered as an unauthorized U-Haul van drove onto the lot of the UPS distribution center. According to law enforcement, upon arrival at the distribution center, UPS employees observed two male, African-American individuals pushing a pallet of boxes across the lot. The individuals loaded the pallets into a U-Haul van, reversed and sped off the lot."
Guns From Ruger Factory in NC, Stolen From a UPS Facility in Tenn. Found in Chicago: ATF https://t.co/XLclBR0QkW pic.twitter.com/Sr7Xw1Cr2C

— WFMY News 2 (@WFMY) October 2, 2018
Later on Sunday, police in Midlothian, Illinois, located and recovered almost all of the guns after receiving a call about suspicious activity in a Walgreens parking lot. They also took one of the suspects, 18 year old Chicago resident Taveyan Turnbo, into custody.
Federal authorities and local police are still hunting for the other suspect, 24 year old Roland Jackson, who reportedly has been previously arrested several times in Chicago. ATF Chicago is offering a $5000 reward for information leading to Jackson's arrest. If you have information on his whereabouts, you can call 1-800-ATF-GUNS.
BREAKING: 400 guns reportedly stolen from Memphis UPS facility. pic.twitter.com/Pnv3PhJWF2

— Brandon Richard (@BrandonLRichard) October 1, 2018